It's time! We've begun to harvest the 2015 crop of wheat here on the rolling hills of the Palouse. Here are a couple "fresh from the farm" photos taken just a few moments ago.
It's a hot and very busy time of year for our crew. They put in long hours to make sure the crops get in a timely manner, but it's also our favorite time of year...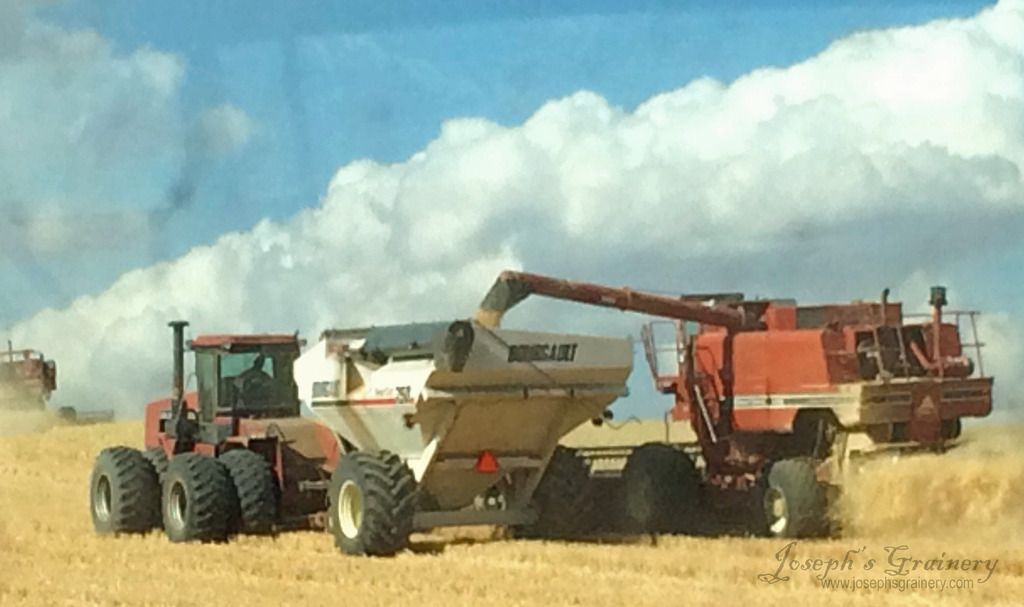 We get to see the bounty of the harvest. We get to reap what was sown months ago.
Would you like to see our harvest operation in person? Join us on Monday, July 27th for our
Farm To Table experience
. You'll need to
register
to reserve your spot. Hurry, as there's only a limited number of places available.
*
Because harvest is an "all hands on deck" time for us on the farm, the best way to get a hold of us for the next couple of weeks if you have any questions will be via e-mail.