The number one request that MaMa says we've been getting lately is for more
Lentil Flour
recipes. So here you go. A Chocolate Cake that only takes 5 minutes to make, and it's made with
Lentil Flour
. And YES! It's Gluten Free. That's not something you see on this blog very often. We like our gluten around here, but this will definitely satisfy if you're having a craving for something sweet and want it in an instant.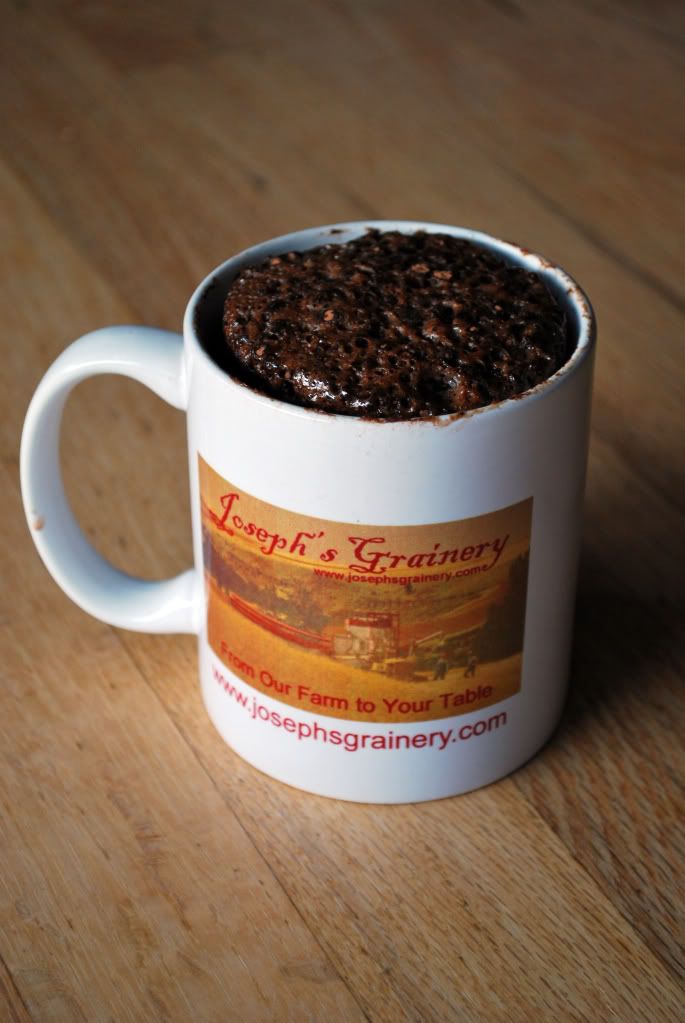 Five Minute Chocolate Mug Cake made with Lentil Flour
Ingredients for
5 Minute Chocolate Mug Cake
:
4 Tbs
Joseph's Grainery Lentil Flour
4 Tbs sugar
2 Tbs cocoa
1 egg
3 Tbs milk
3 Tbs oil
2 Tbs chocolate chips, melted in the microwave
2 Tbs chocolate chips, not melted
small splash of vanilla
1 large coffee mug
Directions: Add all of the ingredients to the mug and use a fork to mix thoroughly, making sure to get the bottom corners of the mug, so you don't get left with chalky clumps when you get to the bottom of your mug!
Cook for 3 minutes on high. MaMa likes to serve it in the mug for the sake of novelty. Add a little whipped cream if your heart so desires and enjoy!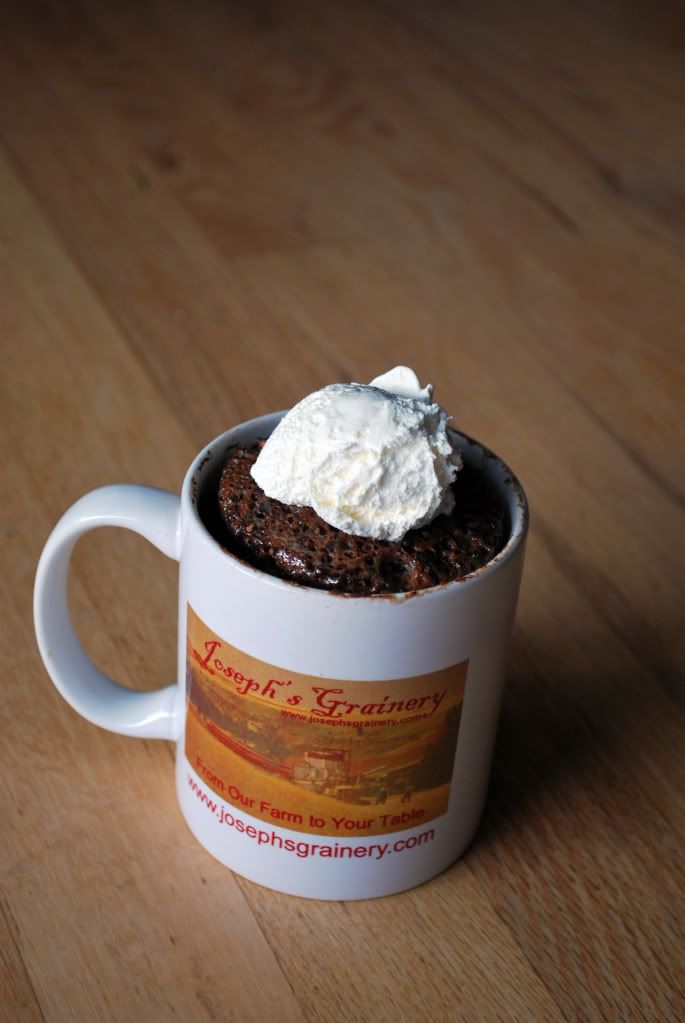 Thanks to the
Pullman Chamber of Commerce
for sharing this quick and fun treat with us!
We'll be linking up to
these parties
.