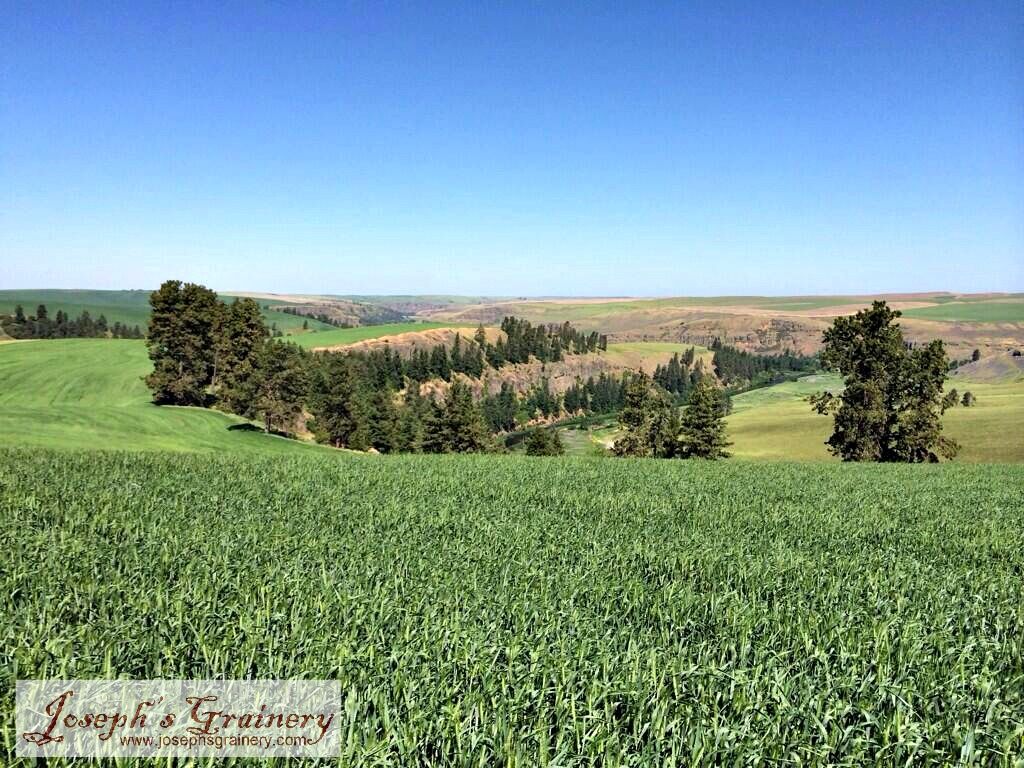 The Rolling Hills of the Palouse now have carpets of green growing! It's absolutely beautiful right now. In the photo above you can see the Palouse River Valley cutting it's way through the grain covered hills.
Here you can see the heads of
soft white wheat
emerging from the plant. The crops are looking fantastic and will be ready to harvest in mid July to early August.