We thought it would be fun to share a few photos of our team hard at work, planting Joseph's Grainery crops.
Doug is making his first round on a frosty morning (yes, that's frost on the ground...brrr!). Spring Barley is being planted here.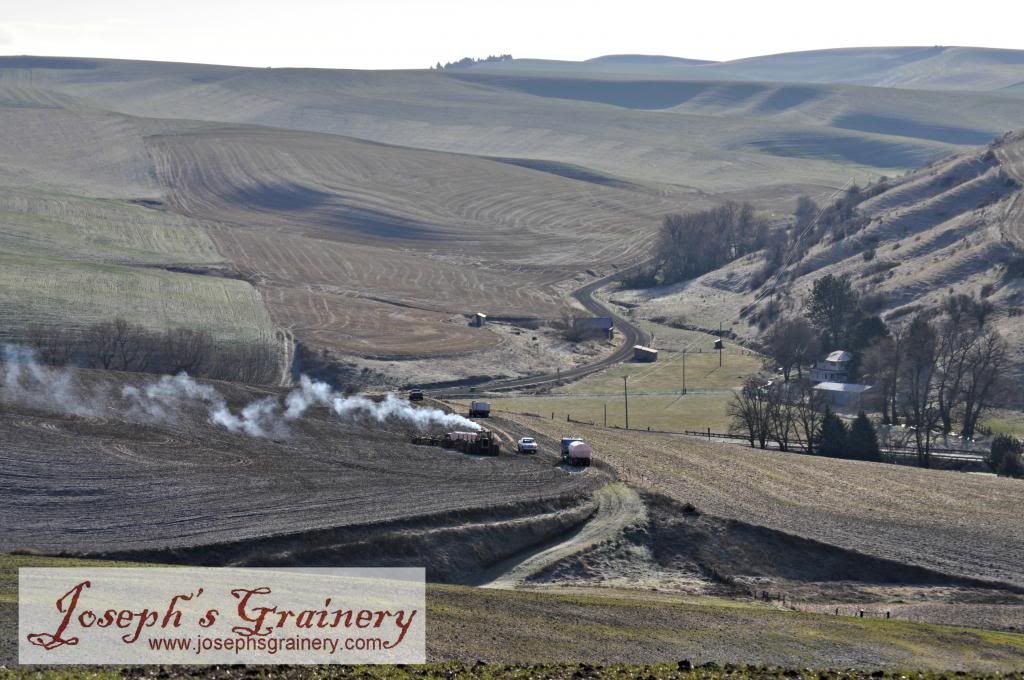 Darrel's tractor will quit smoking once it warms up a little. Spring is here on the calendar but you wouldn't know it by the thermometer.
We'll be busy in the fields for the next few weeks, so if you need to get in touch with us, e-mail is probably your best bet - just drop us a line at info@josephsgrainery.com. You can still order online as you normally would (just click on the photos to the right), and we'll get it shipped out to you!