I'm not sure why Christmas = cookies, but I'm sure not going to complain because these oatmeal scotchies are amazing!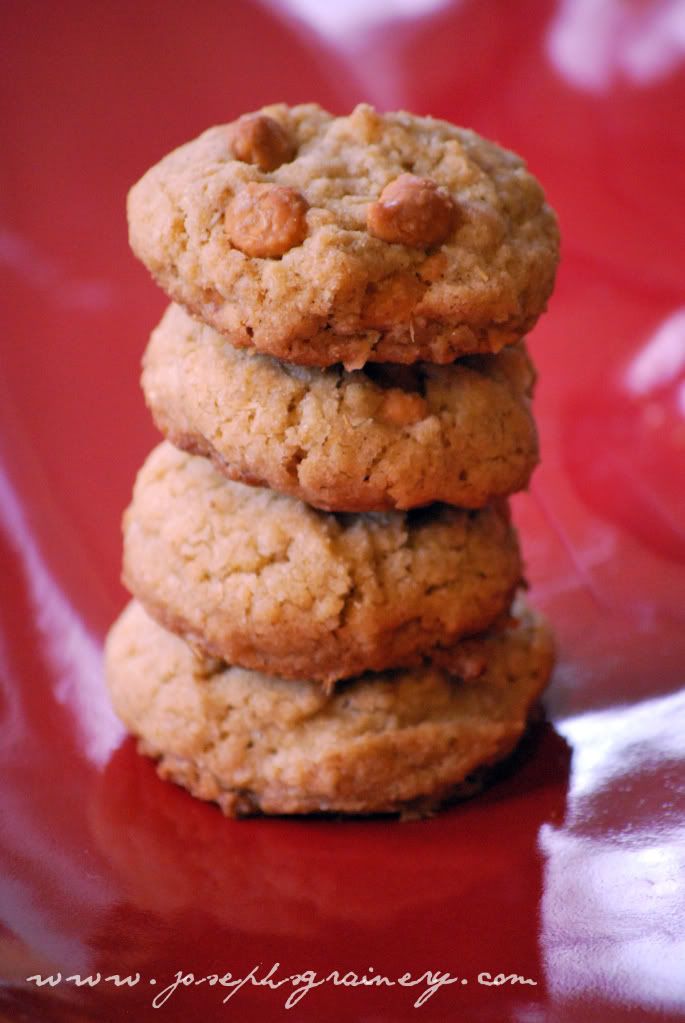 Ingredients for Oatmeal Scotchies:
1/2 c shortening
1/4 c margarine, softened
1 2/3 c
Joseph's Grainery Whole Grain Cookie Mix
1 c sugar
1 c oatmeal
1 egg
1 tsp vanilla
3/4 c butterscotch chips
Directions: Preheat your oven to 375 degrees. In the bowl of your mixer combine the shortening, margarine,
cookie mix
, oatmeal and sugar until it resembles fine crumbs. Add the egg and vanilla and continue to mix olow speed for another minute or so, allowing the dough to come together. Stir in the butterscotch chips.
Form the dough into 1 inch balls and place on a greed cookie sheet. Bake for 8-10 minutes.