Here's another cookie recipe you'll definitely want to try...Molasses Cookies! DaDa and I ate a whole bunch of these, in fact, MaMa had to hide some in he freezer so we wouldn't eat them all.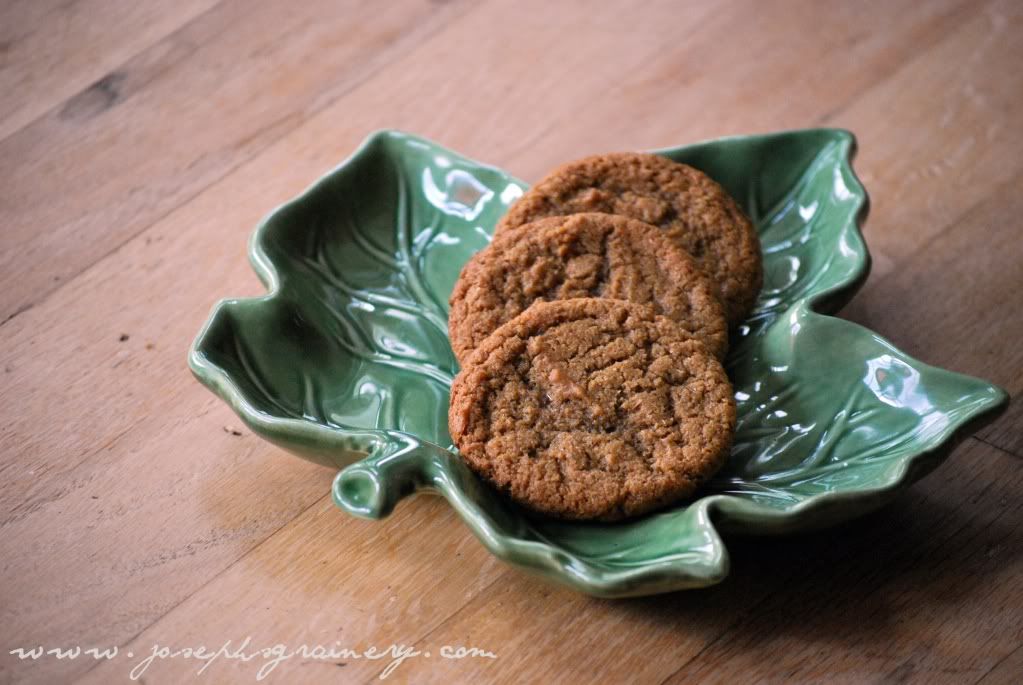 Molasses Cookies that will make your mouth water!
Molasses Cookies
---
---
Chewy, spiced and delightful...we love molasses cookies.
Ingredients
1/2 c shortening
1/2 c sugar
1/2 c brown sugar, packed
1 egg
1/2 tsp instant coffee
1/4 c molasses
1/4 tsp cinnamon
1/4 tsp ginger
1/4 tsp nutmeg
1/2 tsp lemon juice
Instructions
Preheat your ovate 375 degrees. In a small bowl combine the egg and coffee. Set aside - coffee needs to dissolve. In the bowl of your mixer, whisk together the cookie mix, shortening and sugars until they resemble fine crumbs.
Add the egg and coffee mixture, molasses and spices and mix on low speed until the dough begins to come together. Form the dough into 1 inch balls and place on a greased cookie sheet. Bake for 8 to 10 minutes.
Tell me, what's better than a Whole Grain Molasses Cookie?