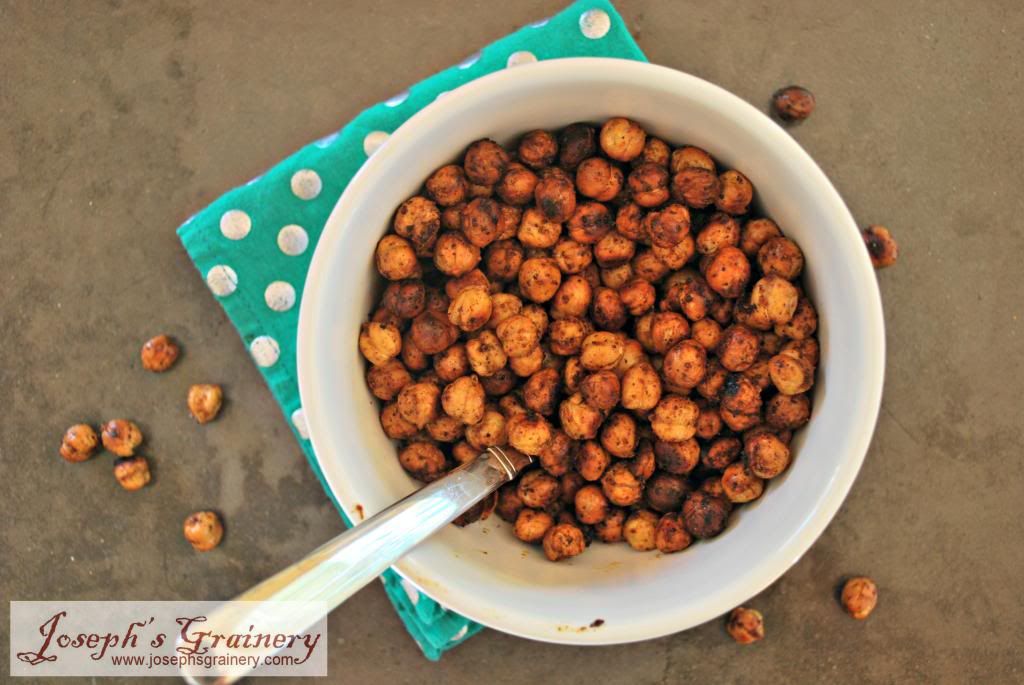 Do you need a fun, healthy and crunchy snack that the whole family will love? Have you ever tried Roasted Garbanzo Beans? Well, here's a super simple recipe for you...
Easy Roasted Garbanzo Beans
Print this recipe
Ingredients:
2 c
Joseph's Grainery Garbanzo Beans
, soaked for 24 hours
2 Tbs olive oil
1 tsp onion powder
2 tsp chili powder
salt, to taste
Directions:
Preheat oven to 400 degrees. Mix the garbanzo beans with the oil and spices until evenly coated, then spread them out on a baking sheet with edges. Bake for 30 to 40 minutes or until crispy. Shake the pan a few times throughout the baking to ensure the beans are evenly baked. Serve immediately or let cool and store in an air tight container for a few days.