If you're looking for a treat that's not over-the-top sweet, then this Whole Grain Dutch Cookie's for you! It's got a fun texture that provides a nice crunch when you bite into the cookie.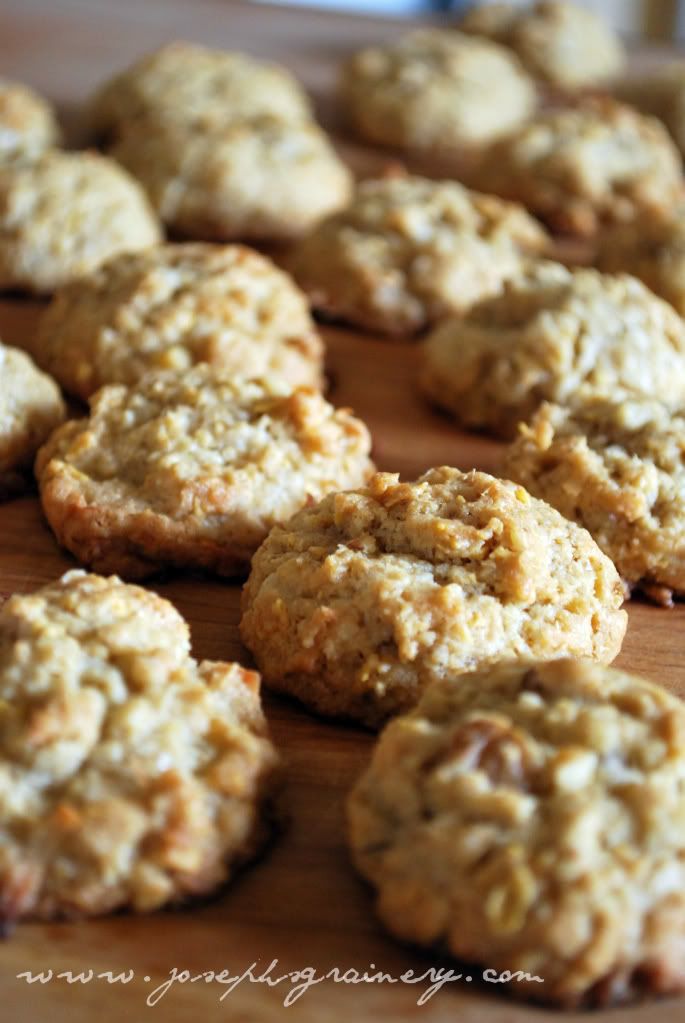 Whole Grain Dutch Cookies made with Joseph's Grainery Cookie Mix Base
Ingredients for
Whole Grain Dutch Cookies
:
1/2 c shortening
1/4 c butter, softened
1 1/3 c
Joseph's Grainery Whole Grain Cookie Mix Base
2/3 c sugar
1 egg
1 c oatmeal
1/2 c cornflakes, crushed
1/2 c shredded coconut
1/2 c walnut, chopped
Directions: Preheat your oven to 375. In the bowl of your mixer, using your whisk attachment, cut in the shortening, butter and sugar into the
Cookie Mix Base
until it resembles fine crumbs.
Add the egg and mix for 30 seconds or until the dough comes together. Add the oatmeal, cornflakes, coconut and walnuts by hand and mix well.
Using a small ice cream scoop, place small balls of dough onto a greased cookie sheet and bake for about 8 minutes.
Whole Grain Dutch Cookies waiting for me to devour them!