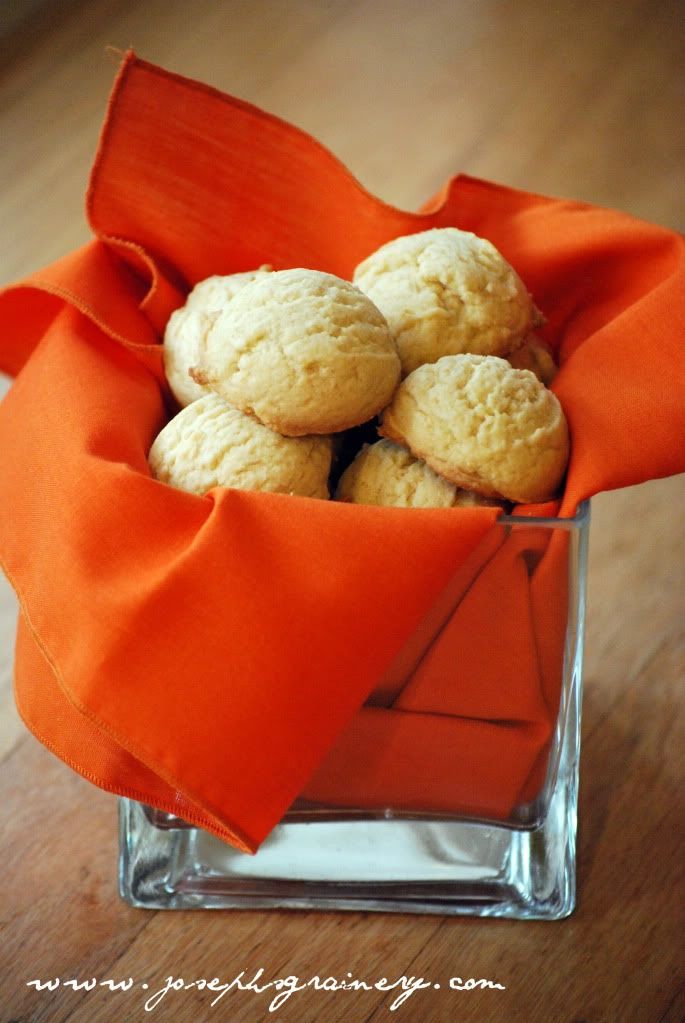 Whole Wheat Scoop Cookies
MaMa's been looking for a quick and easy, no-fail cookie recipe that she can make whenever we need to take cookies somewhere. I think she's found it! She had these Whole Wheat Scoop Cookies mixed up and scooped onto the cookie sheet in a matter of minutes and let me tell you, they are delicious (remember, that's my new favorite word).
MaMa says these cookies are the perfect size for me, especially becase they aren't too big and don't crumble and make a mess all over her floors. When we originally found this recipe Oh Baby O, the author called them
Whole Wheat Toddler Cookies
, but both MaMa and DaDa liked them so much that they decided they couldn't just be for me, so hence the name change. :)
Ingredients for Whole Wheat Scoop Cookies:
1/2 c
Joseph's Grainery Soft White Whole Wheat Pastry Flour
1 c all purpose flour
1/2 c powdered sugar
3/4 tsp sea salt
1 stick unsalted butter, cold, cut into chunks
1 tsp vanilla
1 egg yolk
Directions: Preheat your oven to 350 degrees. In a food processor mix the dry ingredients together.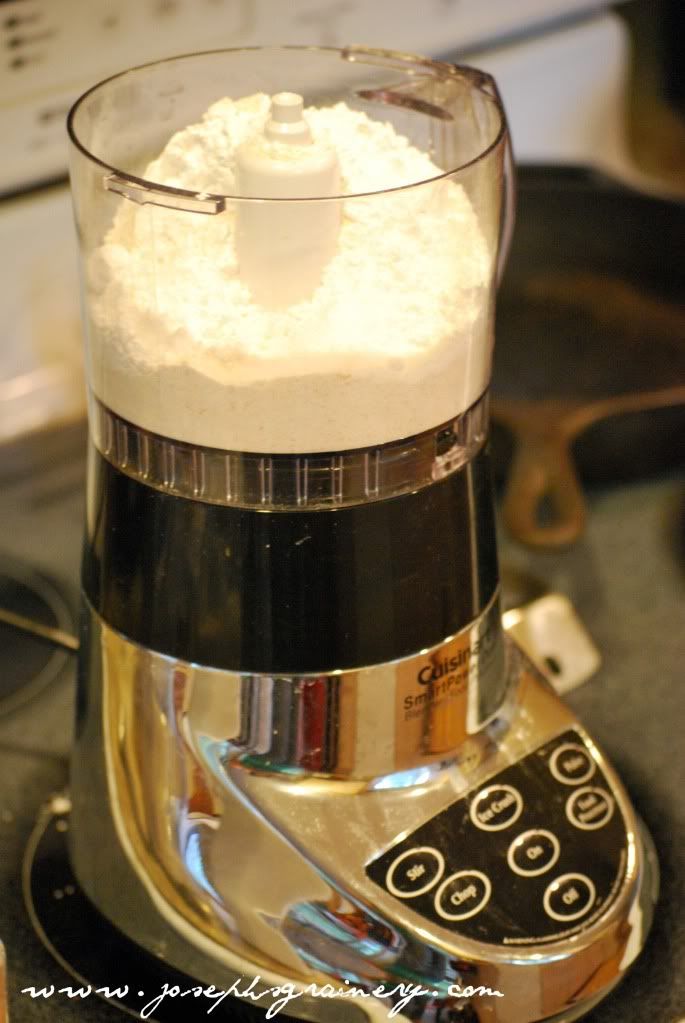 Add the butter and mix, using quick pulses until the mixture is crumbly. Add the yolk and extract and mix until just combined. Using a small cookie scoop, scoop the dough onto a cookie sheet.
Bake about 17 minutes and cool on a rack. Try not to eat the whole batch in one sitting. Yep, they are that good!