It was just too nice of a day the other day to not hop in the plane and check on the crops...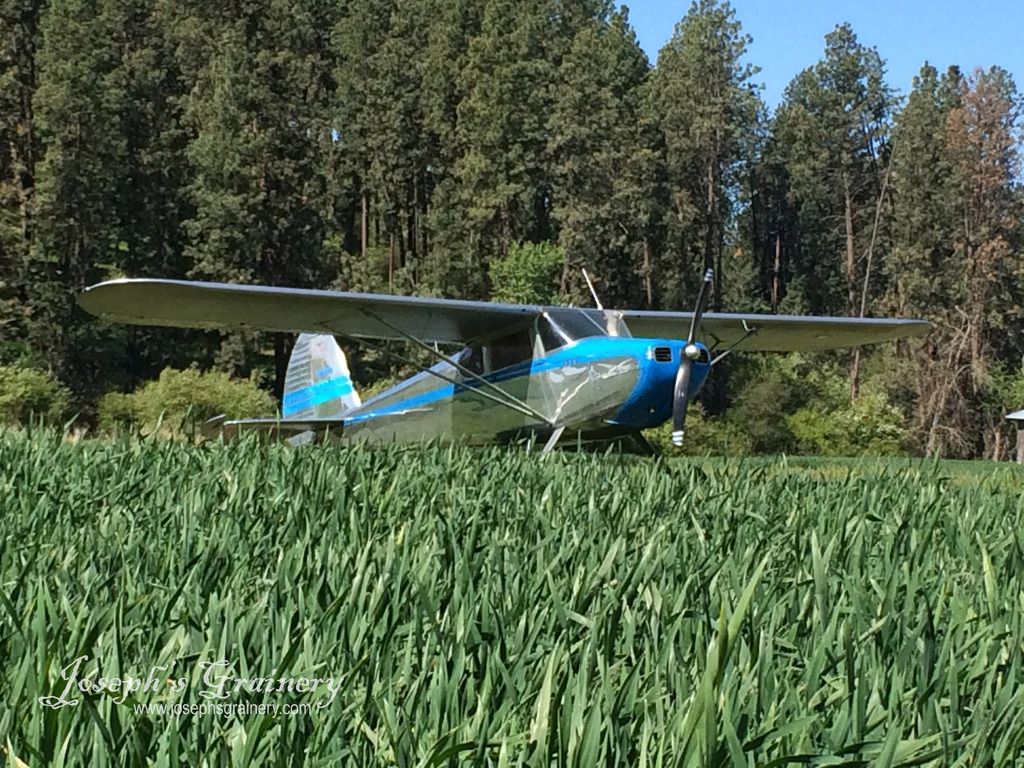 The 2015 crop of
Joseph's Grainery Soft White Wheat
wintered well and is growing rapidly. The Soft White Wheat was planted this past Fall and will be harvested in later July or early August, and then on your
favorite local grocers
shelves by early this coming Fall.
The deep green color will start to change color in about a month or so and will be a beautiful golden shade by mid-July.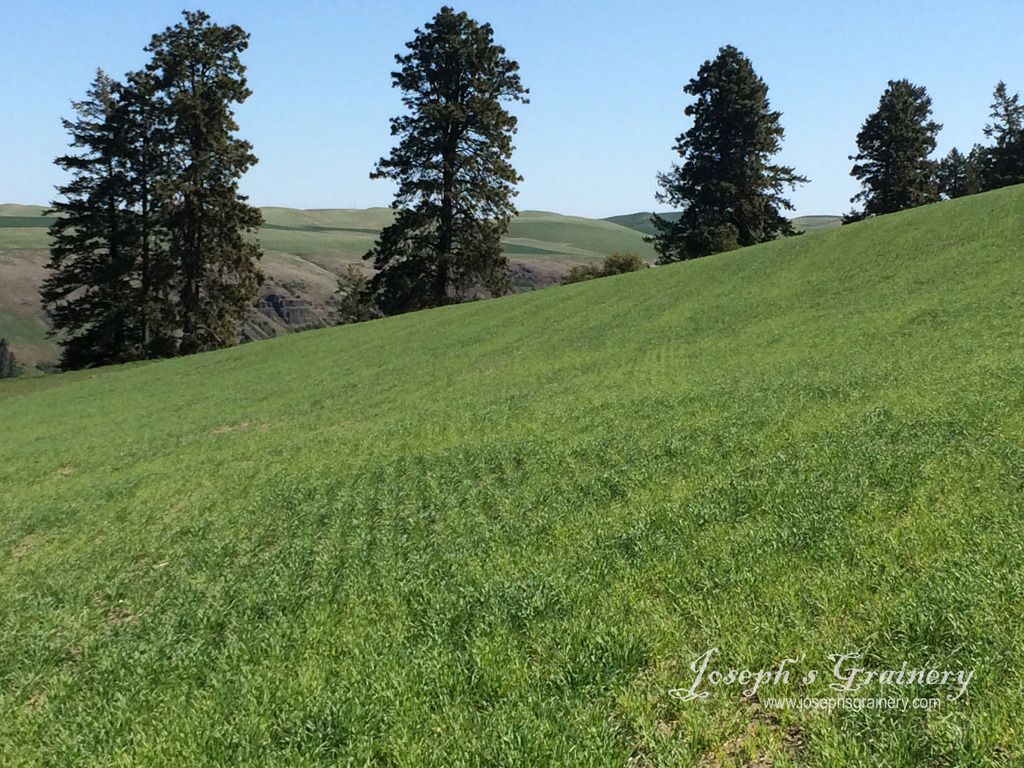 Here's a look at the 2015 crop of
Joseph's Grainery Barley
. This barley was planted earlier this Spring and will also be ready for harvest in late July or early August. You can see the plants aren't quite as big as the Soft White Wheat plants above, but it will catch up before harvest time.
When you buy Joseph's Grainery whole grain and legume products, you can confidently know where they were grown and how they were grown - with great pride and care to ensure a safe food product to serve your family. All of Joseph's Grainery products are
Kosher Certified
and non GMO.