If you want a beautiful artisan loaf of true, whole grain bread, then you'll want to head to
Bouzies Bakeshop
in Spokane, Washington.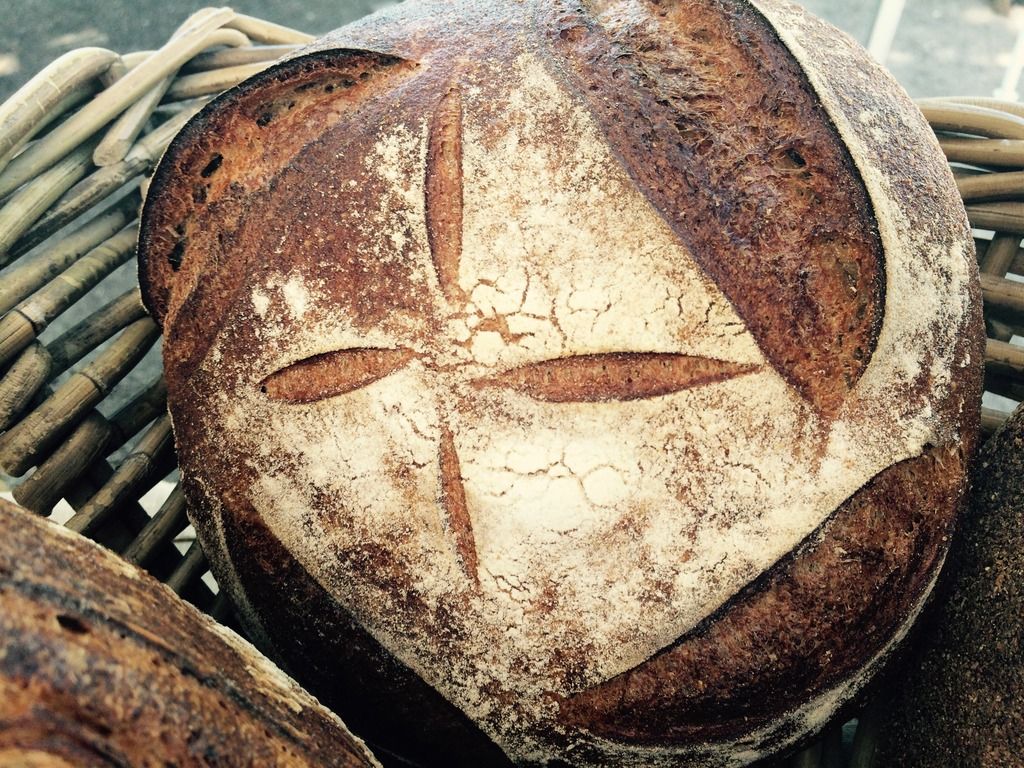 Boule made with Joseph's Grainery Hard Red Wheat
The fine folks at
Bouzies Bakeshop
are milling Joseph's Grainery Whole Grains in their new Osstiroler Getreidemuhlen mill. Using old world mixing and leavening techniques they focus on milling and baking with whole grains and using locally sourced ingredients.
Whole Wheat Boule from Bouzies Bakeshop
These gorgeous 100% hard red whole wheat boules were naturally leavened and made with freshly milled Joseph's Grainery
hard red wheat
, water, honey and sea salt.
If you're in the South Hill neighborhood of Spokane between 10 am and 2 pm, you'll want to stop by and pick up a loaf or two, as well as some of the cookies and scones they are making with the wheat they mill from Joseph's Grainery
soft white wheat
.
Bouzies Bakeshop
1221 E 57th
Spokane, Washington
(509) 443-6850